Ethernet communication from control cabinet to control cabinet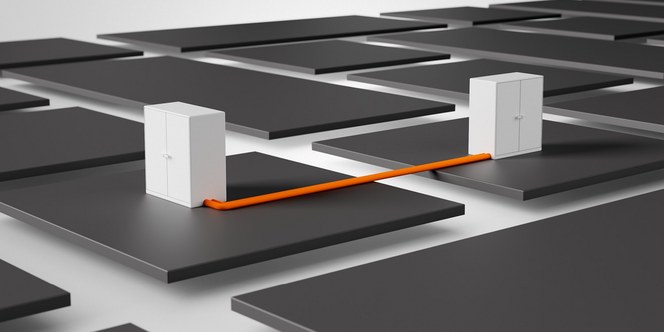 In common factory production various machine control cabinets and machines are interconnected via the main cabinet or between each other depending on the topology used. Reliable Ethernet communication between these units ensures proper functionality of the whole production line. Potential failure of one line can stop the whole production. For the connection Tray or industrial rated Ethernet cables are used. They are terminated with field mountable RJ45 connectors plugged in to managed or unmanaged switches.
Ethernet cables used for this application are required to be suitable for cable tray installation (e.g. flame retardant, halogen-free, CPR classified, UL tray rated) or to be installed through the production area with potential demand on temperature, chemical, mechanical or EMC resistance.
Special requirements
Cable in cable trays for use in the U.S. and tested by Underwriter Laboratories (USA) as PLTC (power limited tray cable) or for open cable trays as PLTC-ER (power limited tray cable exposed run)
Cable by lengths for installation in the cable tray
Field-mountable RJ45 data connector with IP20 protection class in control cabinets
Connectors outside the control cabinet have protection class IP67
Managed switches can be used for setting up redundant networks and have extensive diagnostic functions
SKINTOP® glands and DIX-M Automation inserts can be used for correctly sealing cable entry into cabinets/machines
Product Innovations
More products
For communication from the control cabinet to the main cabinet