Ethernet communication in main control cabinet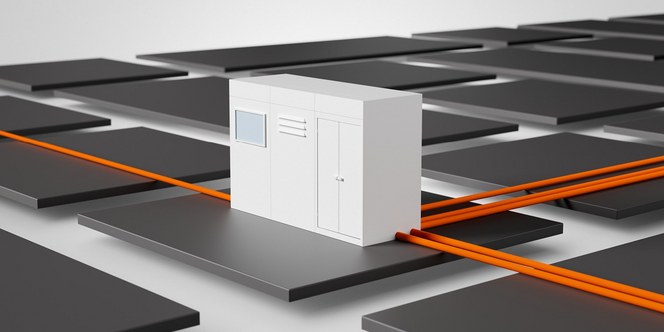 The main control cabinet is the central control unit of the entire system. It connects the office level as well as connecting the individual machine control cabinets with each other.
On one side the conditions inside of the cabinet are well controlled with no temperature, chemical or mechanical stress. On the second side there is the highest demand on data speed and reliability colliding with EMC incidents. Optimal cable shielding for such an application is a key of reliable connection. Imperfect connector assembly may cause higher attenuations and unpredictable data corruptions. Latest trends show a growing demand for Halogen free components which also effects material used for Ethernet patch cords inside of the cabinet.
All above requirements were considered in our product selection for this application.
Special requirements
Ethernet meterware cables entering the cabinet are terminated via field mountable RJ45 data connectors.
Pre-assembled patchcords with RJ45 data connectors in the control cabinet for the connection of PLC to the drive system, decentralized I/O system, HMI, Wifi, router, etc. Protection class IP20.
Unmanaged or Managed Switches - Managed switches can be used for setting up redundant networks and have extensive diagnostic functions.
Firewall for security and network separation via NAT (Network Address Translation). Allows access restriction from the rest of the company network.
Product Innovations
More products
For communication from the main cabinet to the machine control cabinet:
For communication from the main cabinet to the office:
For communication inside the main cabinet: