Ethernet communication in the machine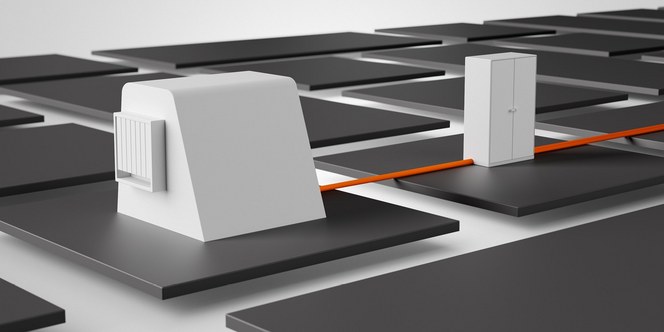 In the machine there are various applications for Ethernet communication. In most cases it is the communication between machine controller and sensors / actuators in the machine.
Products used in the machine must be suitable for the machine environment. There are all kinds of applications including fixed/flexible/highly flexible, protected/unprotected, from Cat.5 up to Cat.7A, based on PROFINET/ETHERCAT/ETHERNET IP, in oily environment, frequently cleaned in Food processing, connectors RJ45, M8, M12 with different protection classes from IP20 up to IP68 etc.
Every application inside of the machine may create different requirements of the cable type. All must be considered to ensure uninterrupted data transfer and long service cycle of the connection.
Contact our experts for help with the right product selection.
Special requirements
Pre-assembled patchcords with RJ45 data connectors in the control cabinet and for the connection to the machine. Protection class IP20.
Pre-assembled patchcords with M8/M12 connectors and cables with PUR or TPE jacket for unprotected applications outside the cabinet.
Unmanaged or Managed Switches - Managed switches can be used for setting up redundant networks and have extensive diagnostic functions.
Meterware ethernet cables based on PROFINET/ETHERCAT/ETHERNET IP for fixed/flexible/highly flexible applications, with varying sheath materials/types based on the application specification requirements.
Meterware sensor cables for flexible/highly flexible applications, for connection between sensors and actuators.
Product Innovations
More products
For communication from machine control cabinet to machine
For communication in the machine control cabinet

For communication from machine control cabinet to main cabinet