SKINTOP® MULTI-M wins the Eddie Lapp Award 2020
This year our innovation award goes to the SKINTOP® MULTI-M and its development team.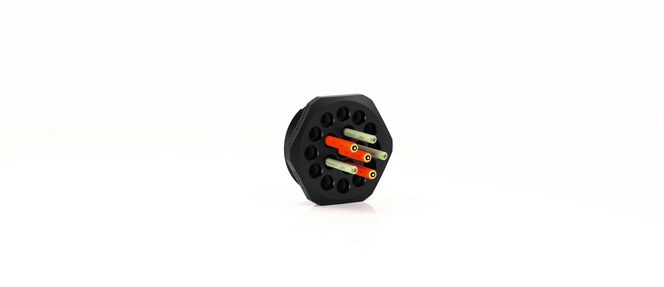 The round cable bushing system with metric thread convinced the jury for several reasons: The compact and handy design of the SKINTOP® MULTI-M is used for space-saving installation of non-assembled cables. Thanks to the innovative and highly elastic gel technology, pre-pricking is no longer necessary, as the cables can be fed-through of directly. This not only saves time and effort, but also minimizes the risk of damaging the cable during pre-pricking. The gel optimally adapts to the cables (Ø of 2-6 mm) and thus ensures a high degree of protection (IP 68).
In addition, the not-used feed-throughs of the cables are safely sealed with the help of the gel and protected against external objects, but can at the same time be used later for the installation of further cables. The product therefore not only saves time and effort, but also space during installation.
The Eddie Lapp Award is LAPP's internal innovation prize and is awarded annually to the best innovation in the field of product, process or business model.
Find out more about our SKINTOP® MULTI products in the e-Shop