SKINTOP® multiple cable bushing system
Easy cable management for everybody.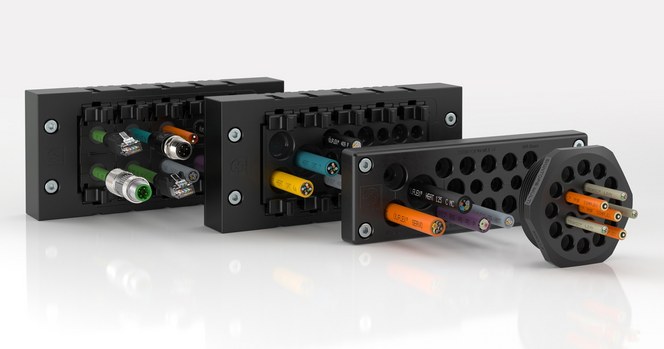 SKINTOP® puts order in your cable management.
LAPP solutions are employed everywhere where it is vital that machinery and equipment are safely connected. Whenever lots of cables and wires have to be inserted into housings with a minimum of space then the SKINTOP® multi-cable bushing system is the best choice. It is the perfect solution when it comes to routing cables and wires safely, easily and quickly into housings.
SKINTOP® The multiple cable bushing system from LAPP.
Covers 90% of all needs.
Thin cables, thick cables, wires and media hoses: SKINTOP® CUBE + MULTI covers differing clamping ranges. The innovative gel technology with the elastic gel membrane enables clamping ranges from 2–6 mm, 6–9 mm, 9–13 mm and 13–16 mm as well as the routing of AS-I bus cables. SKINTOP® is the right choice for all your needs as the elastic gel moulds itself perfectly to the dimensions and surface contours of cables, wires and media hoses.


Your benefits


Protection
No other product provides greater protection - SKINTOP® is safe up to IP68 – for its whole working life.
Efficiency
Amazing efficiency for everyday use - SKINTOP® can be easily installed and expanded.
Order
Many cables, zero chaos - SKINTOP® can route a multitude of cables safely and orderly.
Relief
Provide yourself and your installations safety - SKINTOP® stands for outstanding strain relief.
Innovation
Extra innovation is included - SKINTOP® uses the latest materials like gel technology.
Our Products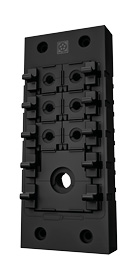 Up to ten cables with a variety of diameters can be inserted in the SKINTOP® CUBE FRAME. Six modules for cables with a diameter of 1-16 mm and AS-I bus cables are available for international applications. Order now in our e-Shop.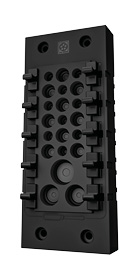 SKINTOP® CUBE MULTI scores whenever cables and wires without connectors and media hoses have to be inserted into housings. Two versions allow the insertion of up to 23 cables in control applications and control cabinet and apparatus construction. Order now in our e-Shop.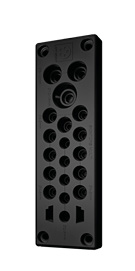 SKINTOP® MULTI's compact construction allows space-saving ordering of a variety of round cables and AS-I bus cables in control cabinets. They can therefore be routed easily, quickly, flexibly and safely. Order now in our e-Shop.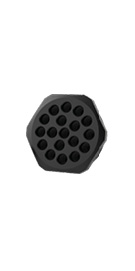 The round multi cable bushing system is the latest generation of the SKINTOP® MULTI series for space saving bushing of a large number of cables. Due to the metric thread the cable bushing system can be used in both tapped and through-holes - the suitable locknut is part of the delivery scope. Order now in our e-Shop.