Cables and accessories for mechanical and plant engineering: The perfect interplay

A glimpse behind the scenes of a modern factory reveals the pace of change: robots dominate the scene, whether they are handling parts, welding, cutting or fastening screws. Driverless transport systems move as if by magic, doing their rounds without complaint. Everything is in perfect harmony and meticulously planned. In an environment such as this, even the tiniest component has to operate with maximum reliability. After all, even a brief lapse interrupts the process and results in a waste of time and resources.
The robust design of all LAPP components specifically counteracts the risk of failure. As your partner for high-performance, efficient, reliable and innovative solutions in the field of cable technology for mechanical engineering, we play our part in ensuring reliability 'made in Germany'. With specialist solutions for a variety of industries and with considerable expertise in robotics, automation technology, the food sector and commercial vehicles.
New product summer 2020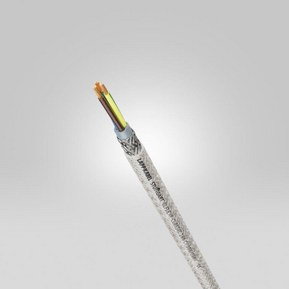 ÖLFLEX® CLASSIC 100 CY 300/500 V
The classic - now in more dimensions! Our robust, flexible PVC control cable with inner jacket is suitable for a wide range of applications and is particularly popular in applications where space is limited due to its reduced wall thickness. The copper braiding shields reliably against electromagnetic interference.
Here you can find the product detail page.
New products spring 2020