Customized special cables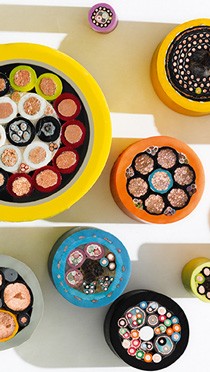 Customized cables
With more than 40 000 standard products, our product portfolio covers an enormous range of requirements. Nevertheless, there are always requirements that demand an individual solution.
Therefore we develop and manufacture customized special cables for particularly demanding tasks.
Our specialists will advise you on site and work with you to determine the exact requirements. LAPP development experts will design the optimum solution and our specialized plants will manufacture exclusively for you. Your special cables and assemblies are tested for their performance in extensive tests in our test center. Our production and testing is strictly in accordance with national and international regulations.
For inquiries about customer-specific cables outside of our catalog, please use our inquiry form or contact our product specialists.