Direct current - solutions (Part 3)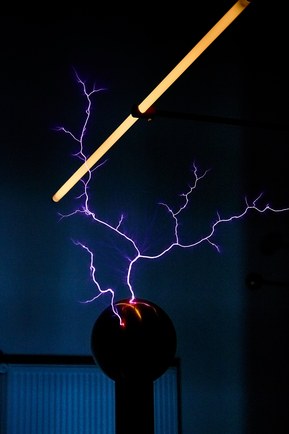 Minimising conversion losses, stabilising the power grids by reducing harmonics, fewer components, simpler integration of decentralised renewable energy sources and possible energy recovery and the use of braking energy – there are many benefits (part 1) to the upsurge in direct current and the associated use of a DC grid.
Alongside the rise in renewable energy sources, the second energy revolution will also see us shifting away from alternating current and towards direct-current systems. This poses major challenges (part 2) to industry, even if cables designed for alternating current are, in principle, also suitable for direct current. Major players in industry have joined forces in the cross-sector research project DC-Industrie to tackle the upcoming roles associated with the predicted revolution.
As a member of this research group, LAPP is also working hard on solutions and can already cite initial successes in development. In this context, one benefit is that the issue of creating cables for direct-current applications is nothing new at LAPP: The company has created many sophisticated solutions for customers in this field.
ÖLFLEX® DC 100, the expert in direct current
The ÖLFLEX® DC 100 cable solution has been designed for use in DC grids. The colour-coded power cable for energy supply in direct-current grids supports the set-up of energy-saving DC grids in industrial plants. Core insulation made of special PVC and standardised colour-coding (red, white, green/yellow) indicate that ÖLFLEX® DC 100 is an expert in direct current designed to be fully functional in decades to come.
The cable is the result of extensive experiments in the LAPP laboratory and has received support from the Ilmenau University of Technology, where Professor Frank Berger researches the influence of direct current on the ageing process in cables. Researchers have found evidence that direct current fields place different strains on the plastic in the insulation than alternating current fields. Guido Ege, Head of Product Management and Product Development at LAPP, reckons it is crucial we know the precise details of this correlation. "So we have decided to grapple with this future topic now."