LAPP Predictive Maintenance Box
Failure prognosis for Ethernet based cables
Predictive maintenance is one of the great promises of Industry 4.0, where the analysis of large amounts of data is focused on detecting errors before they occur and avoiding costly downtime. LAPP has developed an innovative solution for monitoring cable condition with the near-production prototype of the Lapp Predictive Maintenance Box. On this page you will find the most important information on this.
The concept in brief:
The Lapp Predictive Maintenance Box, or PMBx for short, is small, compact, robust and can be flexibly integrated into existing systems. It reports in good time when an Ethernet line is about to fail. The PMBx thus avoids unexpected and therefore expensive system failures and helps in planning maintenance work. Users can connect the PMBx to a gateway or cloud via WiFi using the MQTT IoT protocol. But also the wired tapping of the signal via a digital output or IO Link is possible. The PMBx continuously calculates the LAPP Predictive Indicator and sounds an alarm if the transmission characteristics of a line deteriorate and a failure is imminent - the intervention threshold can be set by the customer.
The features and advantages at a glance:
Endurance test for highly stressed cables (currently focus on Ethernet-based cables) in dynamic applications

Applicable in new plants or as retrofit in existing plants
Changes to the cable such as special sensor elements in the line or even a second device at the end of the line are unnecessary
System integration through standardized interfaces and protocols (such as IO-Link and WiFi/MQTT)
Prototyp of the Lapp Predictive Maintenance Box
Currently as near-series prototype in pilot customer applications
Features
100Mbps
Radio standard IEEE 802.11b/g/n
M12, 4-pin, d-coded (Ethernet), M8, 4-pin, a-coded (sensor)
Operating voltage: 10 - 30 VDC
Temperature range: -25°C to +60°C
IP 40
Downloads:
Quick Start Guide EN
Current firmware of the Lapp Predictive Maintenance Box

Schematic structure of the LAPP Predictive Maintenance System
Three reference applications at a glance: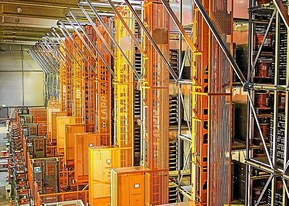 Industry segment Logistics
In the Ludwigsburg logistics centre (LC6) of the Lapp company, the data lines of the storage and retrieval machines in the fully automated cable drum warehouse have been monitored for six months ongoing for their service life/quality.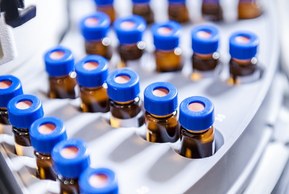 Industry segment Medical technology
Predicting cable failures saves lives by guaranteeing functionality during surgery. This guarantees efficient health care.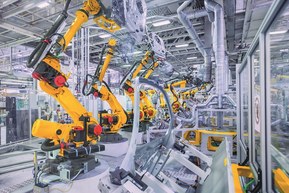 Industry segement Automotive
Complete automation requires 100% machine availability and deterministic planning of service intervals.