Lamiflex Casing
Perhaps you need a drum casing for sea transport? Here we can offer you the cost-effective Lamiflex casing as a simple and time-saving alternative to wooden boarding..
Benefits:
Reduces damage to the drum flanges by fixing the casing with adhesive tape
UV-stable drum sheathing with a perfect fit between the drum flanges (without cavities)
Protects the cable effectively against damage (shock resistance up to 100 kg/cm³)
Resistant to insects and seawater
Reduces the risk of injury (no nails or wooden splinters)
Reusable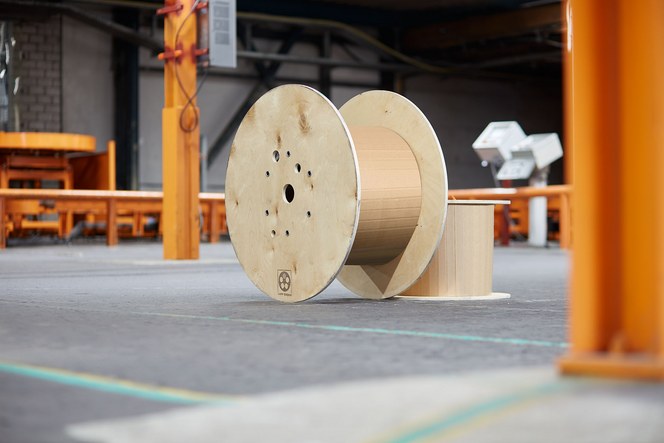 Have we raised your interest? Perhaps you have questions?
You are very welcome to use our contact form.